and win a one-year LSA membership!
---
Competition Details
Submission deadline: June 1 (You must also be registered for the Institute by this date in order to be eligible)
Submitting your video:

Save your video with your first and last name in the file name (e.g., 
Email it to the Institute Box account: 
You will receive a confirmation email (see image below) that your movie has been uploaded! Note that it may take a couple of minutes for the upload process.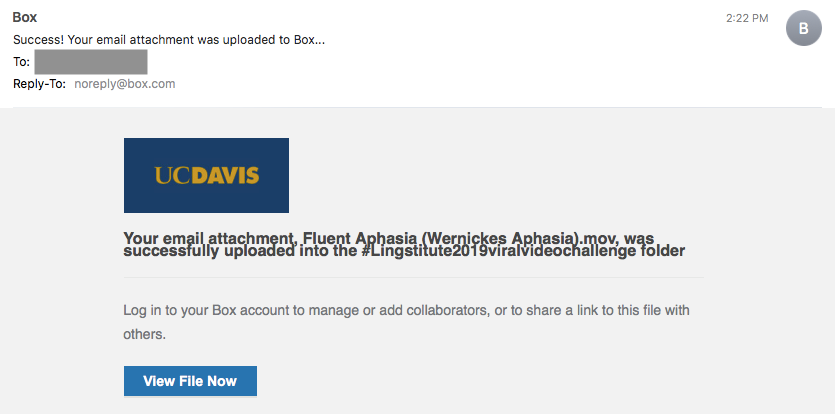 Vote for YOUR favorite!
Watch out for the official Viral Video Challenge hashtag #lingstitute2019VVC on Twitter!

If you have any questions about the process, please contact us at lsa.institute@ucdavis.edu.